https://www.wildedible.com/pine-needle-tea-natural-vitamin-c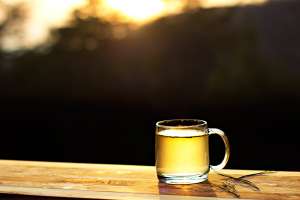 INGREDIENTS
1/2 cup young, bright green Eastern white pine needles
3 cups water
INSTRUCTIONS
Bring water to a boil in a stainless steel pan.
Add pine needles to water and reduce heat.
Simmer for 20 minutes and remove from heat. Cover and let sit overnight or continue to next step and serve.
Strain out pine needles, sweeten to taste, and serve tea hot or cold.
NOTES
Make sure not to boil the pine needles in order to preserve the vitamin C and prevent the release of bitter terpenes. Vitamin C doesn't last long, so drink this tea as soon as possible.